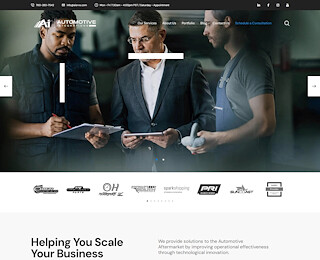 Leveraging Fishbowl Inventory Management For Maximum ROI
Automotive Integrations is proud to offer a comprehensive range of services tailored to meet the specific needs of businesses in the automotive sector. One of our standout offerings is Fishbowl Inventory Management, a technology-driven solution that redefines how you control, track, and manage inventory. Our commitment to operational excellence ensures that you not only get software but a complete, end-to-end solution. We deploy industry-best practices to implement, manage, and optimize Fishbowl Inventory Management, enabling you to harness its full power and potential for the ultimate aim–maximum ROI.
Understanding Fishbowl Inventory Management
Fishbowl Inventory Management is not your run-of-the-mill inventory control system. It's an advanced, feature-rich software designed to bring efficiency, accuracy, and predictability to your inventory management processes. The system helps in categorizing inventory, keeping track of stock levels, optimizing warehouse organization, and even facilitating order management. These functionalities are designed with the unique challenges and opportunities of the automotive industry in mind. Automotive Integrations takes it a step further by tailoring these functionalities to your specific business needs, resulting in a Fishbowl Inventory Management system that's custom-built for you.
Who Stands to Benefit?
Contrary to the common misconception, Fishbowl Inventory Management is not a one-size-fits-all solution. Its modular nature and scalable architecture make it equally suited for small and medium-sized businesses (SMBs) as well as large corporations. Whether you're a manufacturer, distributor, retailer, or even a multi-channel eCommerce business in the automotive sector, the benefits of implementing Fishbowl Inventory Management are manifold. Automotive Integrations ensures that the system's features are appropriately scaled and customized to meet your business's unique inventory challenges, guaranteeing a higher level of optimization.
Maximizing Your Return on Investment
Fishbowl Inventory Management is an investment, and like any other investment, the goal is to maximize your return. Leveraging the system effectively can result in cost savings, efficiency improvements, and even open up new revenue streams for your business. At Automotive Integrations, we go beyond software installation. Our consultants engage in a detailed needs assessment, followed by customized implementation and ongoing performance reviews to ensure you're getting the best ROI from your Fishbowl Inventory Management system. Our success is measured by the value we bring to your operations.
Why Choose Automotive Integrations?
Automotive Integrations isn't just another vendor; we're your partner in achieving business excellence. Our team comprises seasoned professionals with vast industry experience and technical expertise. But what truly sets us apart is our unwavering commitment to your success. When you choose us for Fishbowl Inventory Management, you're choosing a dedicated team that will walk you through every step, from initial consultation to implementation and ongoing support. Our customization services ensure that your Fishbowl system aligns perfectly with your unique business needs and operational goals.
Data Integrity and Security
Data is the lifeblood of modern businesses, and its integrity and security are non-negotiable. Fishbowl Inventory Management comes with multiple layers of security to ensure that your data remains confidential and safe from unauthorized access. In addition, Automotive Integrations enhances this security by implementing industry-standard best practices and protocols, ensuring that you can operate with full confidence in the integrity of your inventory data.
User-Friendly Interface
One of the significant advantages of Fishbowl Inventory Management is its user-friendly interface. The software is designed to be intuitive and easy-to-navigate, ensuring a shorter learning curve for your staff. Automotive Integrations provides comprehensive training as part of our service package to make sure that every user is comfortable and competent in using the system, thereby enhancing productivity and reducing errors.
Cloud-Based Accessibility
Today's businesses require the flexibility to operate from anywhere, and this is where the cloud-based capabilities of Fishbowl Inventory Management come into play. It enables you to manage your inventory from any location, provided you have an internet connection. This kind of flexibility is crucial for businesses with multiple locations or those considering expansion. Automotive Integrations ensures that your cloud-based system is always up-to-date and secure, providing you with a seamless and reliable inventory management experience.
Compliance and Reporting
Fishbowl Inventory Management is not just about keeping track of stock levels and categories. It also comes with robust reporting capabilities that help you stay compliant with industry regulations and standards. Automotive Integrations aids in setting up these reports to suit your specific needs, be it for internal assessments or regulatory submissions. This additional feature ensures you remain ahead of compliance issues, thereby avoiding penalties and reputational damage.
After-Sales Support and Maintenance
Your relationship with Automotive Integrations doesn't end with the implementation of your Fishbowl Inventory Management system. We offer extensive after-sales support, including troubleshooting, upgrades, and regular maintenance checks. Our commitment to your success is a long-term proposition, underlined by our aim to provide you with an inventory management system that evolves in tandem with your business.
Beyond Fishbowl: Explore Our Resources
We invite you to further explore the abundant resources available on our website. From informative articles and expert interviews to downloadable guides and case studies, there's a wealth of knowledge designed to help you make informed decisions about inventory management and other business processes.